Permalink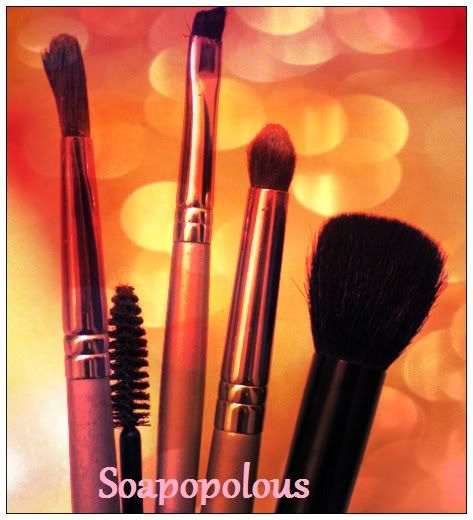 Regardless if you wear makeup only for special occasions or everyday, there are 5 makeup brushes that you need in your makeup tool belt. You don't need an extensive amount of brushes (unless you are a makeup artist), so here are the ones you need from left to right:
Concealer brush
Sometimes you'll have long nails and trying to scoop out concealer with your finger is not pretty, so use the brush instead. Plus it's definitely a lot easier to use compared to a sponge (in my opinion).
Spoolie
Perfect for your eyebrows if you fill yours in or for separating your lashes when you've applied too much mascara (can you ever have too much mascara? haha) It's better than those lash combs since you use it just like your mascara. If you can't find them clean your old mascara wands and you can use it the same way.
Angled liner brush
This comes in handy when you're tracing over your cat eyes with shadow. You could even use it to apply your gel liners if you don't like the ones they come with. It's also thin enough that you could use it as an eyebrow brush as well. Angled brushes are easier to achieve perfect lines.
Eyeshadow brush
I like dome shaped ones since you can get into the crease and contour and it's stiff enough that you won't have eyeshadow flying all over the place. It's great for all eyeshadow related needs!
Powder/Blush brush
As you can tell this is a smaller brush size but if you don't normally wear makeup you don't have to have 4 different brushes just to powder your face. By having one brush that is large enough that you can apply face powder to set your concealer or foundation, and small enough to apply your bronzer or blush is fantastic and a money saver!
And there you have it! Be sure to learn how to properly clean and store your brushes before you splurge.